All aboard for the Murder Mystery Tour!  There are two trains scheduled for June…June 9th & June 16th.
This Years Theme is "A Talent for Murder"
It's the finals of New England's prestigious "America's Got The Goods" show. It's a glamorous affair with plenty of talent on display for your enjoyment. The best of the best vie for the $1 million cash prize plus the chance to compete for the top prize of their own headline show at the national finals in Vegas!   Everybody expects the Diva to win but nobody is playing by the rules and somebody has a hidden talent… murder. The final curtain is just that for one of our contestants and it will be your job to figure out who-dunnit!
For more information and package rates click here.
It's time to book your Bicknell's Thrush Package!  This rare bird can be viewed on Mt. Washington during the month of June.  The birds prefer the unique harsh climate due to the combination of low vegetation and abundant moisture.  The two hour guided tour leaves early in the morning, at 5:30 AM, before the auto road opens to the general public to cause as little disturbance as possible.  Our two night package includes tickets for the tour as well as breakfast-to-go on the morning of the tour.
For more information on our package click here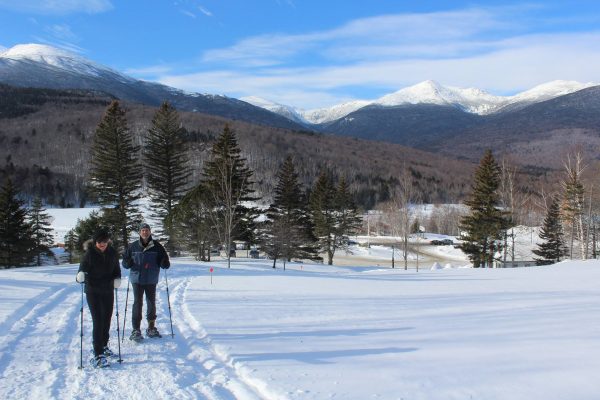 We took our brand new Christmas snowshoes for a trek at Great Glen Trails and had a wonderful time.  The Aqueduct Loop Trail is 3 miles long and took us about 1 1/2 with many stops for pictures.  The scenery was fabulous!